News
Sunnic announces new ISO 27001:2013 certification
13 April 2023
Sunnic is proud to announce that it has recently achieved the ISO 27001:2013 certification, demonstrating its commitment to maintaining the highest level of security for its customers.
The ISO/IEC 27001:2013 standard outlines the prerequisites for creating, executing, maintaining, and enhancing an information security management system. It also includes requirements for the assessment and treatment of information security risks tailored to the needs of the organization.
This certification validates Sunnic has implemented and maintained an information security management system that meets the globally recognized standards for information security. It demonstrates Sunnic's commitment to the highest level of security for its customers' data, including financial information, intellectual property, employee details, and other confidential information.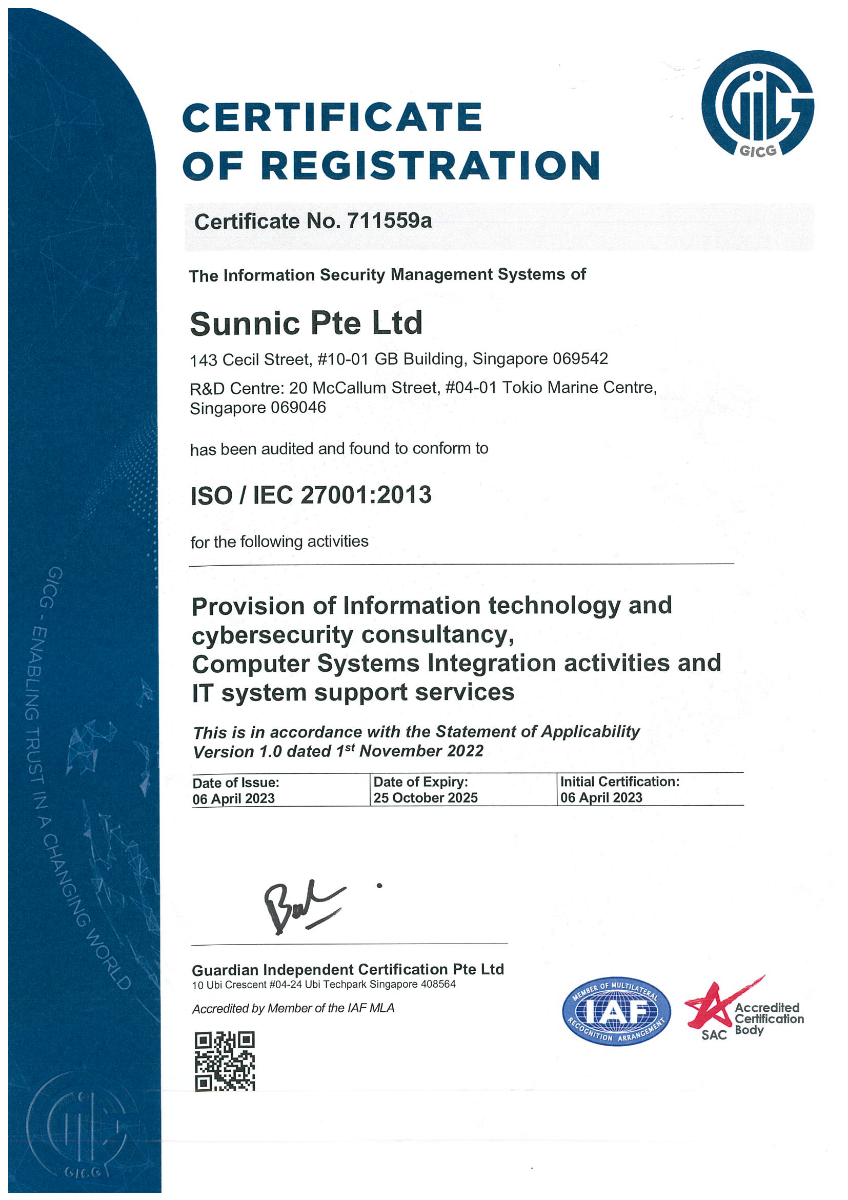 ---
ABOUT SUNNIC
Sunnic is the leading provider of comprehensive digital data security technology that offers Information Technology and Cybersecurity Consultancy, Computer Systems Integration Activities, and IT System Support Services.
Established in 2005 and headquartered in Singapore, Sunnic serves government agencies, financial institutions, and leading enterprises in the region. Today, Sunnic has regional presence in Malaysia, Hong Kong and China.
Back